The food industry is growing. High startup costs, difficult guidelines, and especially pandemics have all undermined the eatery business and conventional food business plans. Now the revolutionary cloud introduced in the food industry and it's booming in the market. These cloud kitchens are also called shared kitchens, ghost kitchens as well as virtual kitchens. It is a business kitchen space that gives food businesses the offices and administrations needed to prepare menu products for delivery and takeout. In contrast to customary physical areas, cloud kitchens permit food organizations to make and convey food items with insignificant overhead.
Recently collected information shows that food delivery orders expanded by over 150% from 2019 to 2020, along with that UBS expects the food delivery market to build more than 10X over a 10-year time span from $35 billion every year to $365 billion. Increasingly more restaurants and cafes proprietors and food business people are going to cloud kitchens as an optimal business answer to catch this increment in food delivery interest.
Excited about cloud kitchens and want to find out more? Let's take a look at Faasos's case study which performed very well in the cloud kitchens industry.
Faasos Company Profile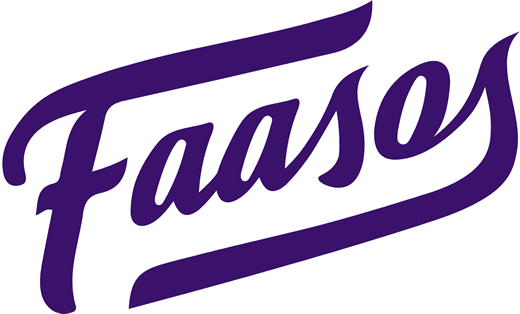 | | |
| --- | --- |
| Company Name | Faasos |
| Legal Name | Faasos Food Services Pvt. Ltd. |
| Parent Company | Rebel Foods |
| Sector | Food delivery, Food processing |
| Headquarter | Pune, Maharashtra, India |
| Headquater Region | Asia-Pacific (APAC) |
| Founded Date | 2011 |
| CEO | Jaydeep Barman |
| Founders | Jaydeep Barman, Kallol Banerjee |
| Total Funding | $342.3 Million |
| Monthly Visitors | 34,489 (SemRush) |
| Official Website | Faasos.com |
About Faasos
Faasos is an Indian 'food on demand' company that was founded in the year 2011. In 2018, the company rebranded itself by the name Rebel Foods Pvt Ltd. The headquarters is situated at Pune yet works in excess of 15 urban cities in India. They are known for their combos meals such as all-day breakfast, wraps, biryani, and rice feast, etc.  Along with that, Faasos is the company that works on every one of the three phases of the food delivery business in particular – ordering, distribution, and order fulfillment in the sector of the online food ordering business in India.
Faasos Founders
Jaydeep Barman and Kallol Banerjee are the Founders of Faasos.
Jaydeep Barman is the CEO and one of the founders of Faasos cloud kitchen. Jaydeep completed his MBA from INSEAD (A private school in Fontainebleau, France). At McKinsey and Company, London, Jaydeep was a partner head. He is also skilled by many entrepreneurs.
Kallol Banerjee is the Co-founder of Faasos cloud kitchen. He has also finished his MBA from INSEAD and completed his schooling at South Point High School, Kolkata. Kallol has worked in Singapore at Bosche before they began their business.
Faasos Business Model
Faasos is a cloud kitchen-based restaurant handled by the parent company Rebel Foods. A cloud kitchen takes and manages orders via the internet online and the food will be delivered to the doorsteps of the consumers. There is no requirement for eating and no compelling reason to book an elite seat. Cloud Kitchen proprietors can happen anyplace and convey food to your home. This implies you can likewise convey food even by cooking at your home. It saves a ton of investment.
Today, Faasos has more than 200 kitchens that produce delivery meals for 4 big brands like Oven-Story, Kettle&Eggs, and Behrouz. The company in this manner could perform various tasks utilizing a similar kitchen, with normal fixings and similar staff to satisfy every one of their orders from fluctuated brands. This model makes the company more unique.
Faasos's business model is shrewd in light of the fact that it exhibits their different brands as independently settled.
Also Read- Udaan Case Study: How It Become India's Largest B2B Marketplace By Helping Small Businesses
Faasos Revenue Model
The company generates revenue from the sales of food items and pays from making home deliveries for orders got through its online platforms specially Zomato and Swiggy. Rebel Foods has not given a breakdown on which of its brands acquires the most income.
Rebel Foods revenue increased by 84% every year from Rs. 318 Crores in the monetary year 2018-2019 to Rs. 578 Crores in finacial year 2020. Be that as it may, during a similar period, the company's costs shot up by 128% from Rs. 441 Crore in FY19 to Rs. 1,003.49 Crore in FY20. In this way, the company's overall deficit has expanded by 229% to Rs. 431 Crore from Rs. 131 Crore.
Faasos Funding
Faasos parent Rabel Foods has raised total funding of $342.3 Million in more than 20 rounds. Their most recent financing was raised on July 29, 2020, from a Series E2 round.
The company has gotten $26.499 million (Rs. 198 Crore) in a Series E2 subsidizing round from US-based speculative stock investments Coatue Management. As per the service of corporate issues filings got to by Inc42, Rebel Foods has allocated 27,284 Series E2 compulsorily convertible cumulative preference shares (CCCPS) at an assumed worth of Rs. 100 for each share and a premium of Rs. 72,833.2678 per share, adding up to Rs. 198,85,47,081.
| | | |
| --- | --- | --- |
| Funding Date | Stage | Money Raised |
| Jul 29, 2020 | Series E (Rebel Foods) | $26.5 Million |
| Apr 10, 2020 | Series E | $50 Million |
| Jan 31, 2020 | Debt Financing | $5.4 Million |
| Sep 22, 2019 | Series D | INR 2 Billion |
| Jul 1, 2019 | Series D | $125 Million |
| Mar 13, 2019 | Series D | INR 1.1 Billion |
| Jan 11, 2019 | Debt Financing | INR 300 Million |
| Jan 1, 2019 | Venture Round | N/A |
| Aug 30, 2018 | Series C | $15 Million |
| Dec 8, 2017 | Series C | $4.5 Million |
Faasos Marketing Strategy
For cloud kitchens marketing strategy plays a crucial role as whatever deals a cloud kitchen produces is all through the online medium. Since the idea of cloud kitchen doesn't include any physical presence so marketing is the way to create a presence in the market.
And Faasos has an astounding marketing strategy. Here're some key strategies of Faasos online marketing:-
Faasos promotes online-based ordering which helps in decreasing their expense for keeping committed call support.
Faasos utilizes social media platforms, mostly Instagram, Twitter, to take orders, however, it additionally takes orders via phone and food ordering platforms. They likewise have an authority site for bringing home delivery orders.
The company marketing team always follows the latest trends and social media content which helps them to make marketing content with sarcasm and dazzle to impress the current mood.
Before the match wraps up, tell us who you think is going to win in the replies
.
.
.
Fun fact: Chicken Tikka is England's national dish.#England #Italy #euro2021 #eurocup #FaasosIndia #Faasos #CheesyWraps #football #eurofinal #uefa pic.twitter.com/bndSQpbx9x

— faasos (@faasos) July 11, 2021
Can't get our wraps off your mind? No worries, this Yoga Day we've got a not so mundane meditation activity for you!
.
.
.#YogaDay #InternationalYogaDay #FaasosIndia #Wraps #CheesyWraps #Faasos pic.twitter.com/7LJVs8deAk

— faasos (@faasos) June 21, 2021
They provide different discounts and offers in their social media handles which makes consumers follow their brand, as a result, the brand can market it.
More focused on the packaging as they provide innovative packaging ideas and creativity which makes consumers impressed. Along with that, the packaging likewise helps in characterizing the idea of the brand addressing issues just as sterile models.
Faasos love online strategies as it is one of the first companies that took orders on Twitter. Individuals needed to simply tag Faasos and they could arrange food and deliver that to your doorsteps.
Faasos Competitors
The major competitors of Faasos cloud kitchen are Swiggy, Fresh Menu, The Deli Salad Co., Karate Kitchen, Just Eat Holding, Wolt, Delivery Hero, and many more.
There are too many big companies or startups in the cloud kitchen market as it's a very high competitive sector.
Conclusion
Eatery or any food business has consistently been extremely competitive. Speaking extraordinarily about the cloud kitchen, there are no section boundaries in the business. Any individual who has a little measure of speculation and some information and abilities can jump into this business. The new business visionaries who wish to begin a cloud kitchen should be prepared to confront the competition.
In any case, a definitive development hack in this business to beat the high rivalry is a decent and successful marketing plan. Hope you guys learned something from the Faasos case study.
#Faasos business model #Faasos revenue #Faasos cloud kitchen #Faasos funding #Rebel Foods faasos business model #Faasos business in India #Faasos competitors #Faasos parent company #Faasos marketing strategy #Faasos case study #cloud kitchen business model