Kolkata is the capital of West Bengal. It is popular in India with rich culture, City of Joy, and Tourist places. In fact, Kolkata Has become The address of New Entrepreneurs. Entrepreneurs who have started their New Business in Kolkata and have also been able to satisfy their customers. Most of us do not know the beginnings of Kolkata. These days Kolkata Is the busiest city in India. Kolkata has opened its way to Entrepreneurs, technology, investors, and first prompting entrepreneurs. Let's know more about Kolkata startups.
The startups in the city of Entrepreneurs are Different in the terms of the emolument model, while the Bengaluru startups are recognized for hockey sticks, famous for mostly cash positive, which is a good start here in Kolkata.
What do we mean by Startups
A startup is a young company organized by one or more entrepreneurs to develop their own product or service and bring it to market. Many of us think that startups and companies are the same, but this is not really the case. Entrepreneurship is different from beginners.
The startup is based on the production of new products or services that put the needs of the people first. Its main goal is to build a company whose main goal is creativity and customer satisfaction. The company is not-for-profit but works to meet the needs of its customers. At the first time, Initial investments are not enough and they have to raise their money from other sources such as friends, family, or investment investors.
Top Startups in Kolkata
Labkafe
Founders: Aniket Thakur and Hitesh Kuma
Industry: EduTech
Labkafe is one of the Startups which is based on Edu tech, These companies provide a comprehensive solution to solve the needs of this educational institution. This Startup fulfills all the ongoing requirements of All types of Coaching classes by providing them their laboratory equipment and furniture at an Affordable Rate. Their aim is to provide a comfortable, well-planned space for resources, which can meet the needs and desires of teachers and students.
According to Semrush, Labkafe is one of the website worldwide rank is 1,292,671, compared to 9032 website visitors per month Labkafe includes two members inside their group, including founder Aniket Takur According to BuiltWith, Labkafe uses 37 technologies on its website. These include Viewport Meta, iPhone / compatible iPhone, and SPF.
Taxmantra
Founder: Alok Patnia
Industry: FinTech
Taxmantra is a Fintech Startup that is from Kolkata and Taxmantra was founded by Alok Patnia. Taxmantra helps their Customers with fundraising, statutory services, and cross-border tax & legal compliances. these days it is providing its services in 100 cities across the country and abroad.
Alok founded Taxmantra, and now Alok has led From the cover as the Managing Director and CEO of Taxmantra Network Firms. He is a qualified accountant who graduated from St. Javier in Kolkata. Currently, He is now working closely with new financial technologies and tools that allow companies to make the right choices by bringing them to standard operating technology.
TaxMantra also contributes to the collection and has recently helped many noteworthy organizations in recent times, including Niki.ai. 
Swagamender
Founders: Raj and Suv
Industry: Gifting and Fashion
Swagamender is a Gifting and Fashion, an eCommerce platform that makes it natural to get the classic gift for your specific ones. It also offers clothing and accessories to stand out from the crowd, and the company strongly believes in the value of gifts, especially in relationships.
The company strongly believes in the value of gifts, especially in relationships. Swagamender was founded in April 2018 by 17-year-old Raj and Suv.
Atlas Software
Founders: Deepak Kumar Walia, Ashok Walia, and Pradeep Kumar Walia
Industry: Information Technology & Services
Atlas Software is a Kolkata-based IT solutions company that provides world-class software services to help organizations better meet their technological needs. Atlas Software provides SharePoint and SalesForce CRM software services for website/development and SAP engineering projects.
Technology engagement, IT infrastructure planning, recruitment, SAP management, Microsoft SharePoint implementation, SalesForce.com implementation, network integration, wireless services, SaaS application implementation, and software development provide other services.
Pickji
Founder: Abhishek Jalan
Industry: Logistics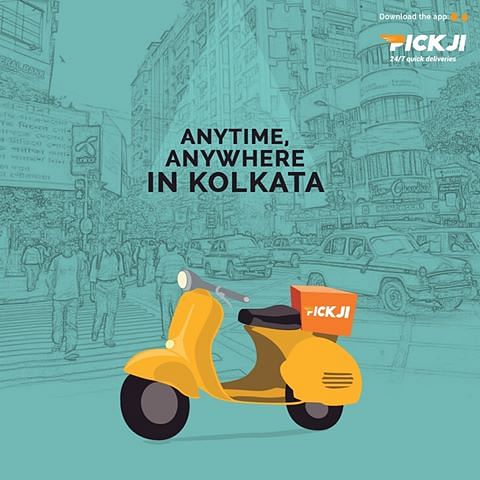 Pickji is a real home delivery venture. Serving daily necessities requires you to leave the house comfortably. When some of us are busy watching our favorite TV shows, we remember that our mothers sent us milk packs. No one can easily take food home! Baekje realizes this dream. But the company made it easier to deliver online, cheaper and faster. The app is available for Android and iOS phones. If no one can afford to buy a home! Baekje realizes this dream. The company has made the internet the easiest, fastest and cheapest. It can be found in the Pickji store at a grocery store or nearby store, and the order will fall through your door for a few minutes. The app is available for iOS and Android phones.
TruckHall
Founders: Anup Agarwal, Varun Biyani, Manisha Sharaf, and Ankit Dudhwewala
Industry: Logistics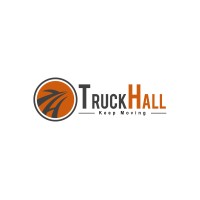 Anup, Varun, Manisha, and Ankit teamed up in November 2015 to launch TruckHall to give a new perspective to the Indian car industry. People in the truck segment do not have an easy life. The product movement contains many applications. There are a number of people involved in this group; Survivors, truck drivers, and their assistants often have problems with their work. They often do not see their families and work overtime to earn an income. The transport industry has become synonymous with words such as corruption and inefficiency, and the Kolkata-based company is clearing that gap by delivering knowledge opportunities
InSync
Founder: Atul Gupta
Industry: HealthTech

Insync is one of the Startups which is based on HealthTech.InSync was started in Kolkata to provide digital support to small and medium-sized companies. InSync helps businesses run more efficiently and grow faster. Her motto is "We are connected. You are the king," InSync enjoys the excitement and popularity of its customers.
According to its website, InSync provides solutions for 650+ companies in more than 65 countries. This company has been very successful in its work.
FusionChart
Founder: Pallav Nandhani
Industry: Visualization and Data Analytics
FusionChart is one of the Startups which is based on Visualization and Data Analytics, FusionChart is the management officer in enterprise-grade charting parts for web and mobile utilization. Since its inception, FusionCharts has tried its best to help developers. Their main motto is "rulers, the progress of the people".
According to FusionCharts, more than 1.4 million downloads, more than 90 images, and 1,400 data-based maps were provided by more than 750,000 developers in 118 countries. FusionCharts has appeared in Forbes magazine and has won numerous awards.
MindHour
Founder: Varun Choudhary
Industry: EdTech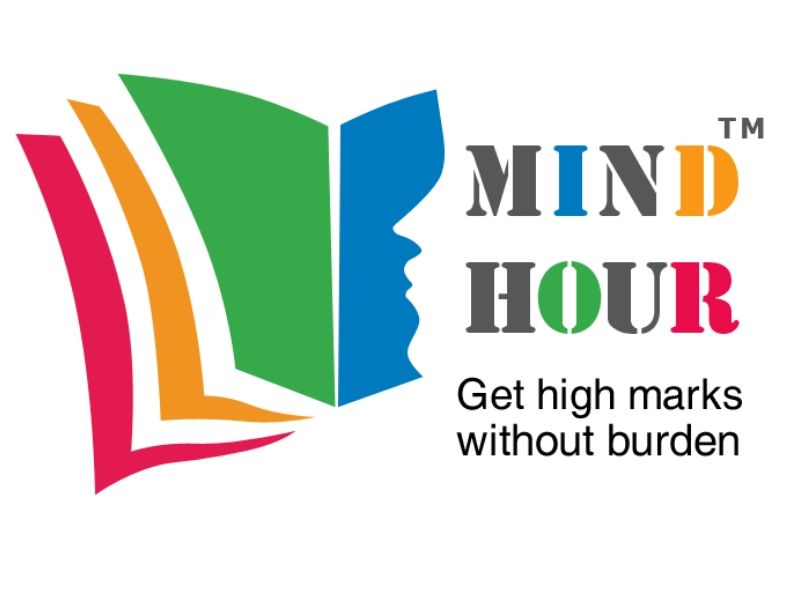 MindHour is an EdTech Startup that is from Kolkata. MindHour, as the name implies, focuses on disseminating and disseminating education for related and knowledgeable reasons. There are programs and websites that offer specially designed courses and curricula for student access. The company in rural India is also looking to keep students away from cities and small towns.
MindHour has nearly 25,000 questions for students studying in the 6th-12th grades. According to the website, there are about 500,000 happy students in MindHour. We hope all of these great flower companies work with one of the most popular things men know – education.
Zeroinfy
Founders: Rohit Bajaj, Abhishek Bajaj, and Aditya Bajaj
Industry: EdTech
Zeroinfy is a starter program started by Rohit Bajaj, Aditya Bajaj, and Abhishek Bajaj. Zeroinfy is an educational program in which students are interviewed to prepare and analyze discussions on topics related to national exams such as NEET, Accounting Science, Engineering, CAT, and more. And the main purpose of the company is to create a learning environment where students and teachers can interact with each other. They can discuss classes and exams nationwide.
He has contacts with teachers in other cities in India. Zeroinfy encourages collaborative learning through feedback from participating teachers and students.
EazyCoach
Founder: Om Agarwal
Industry: EdTech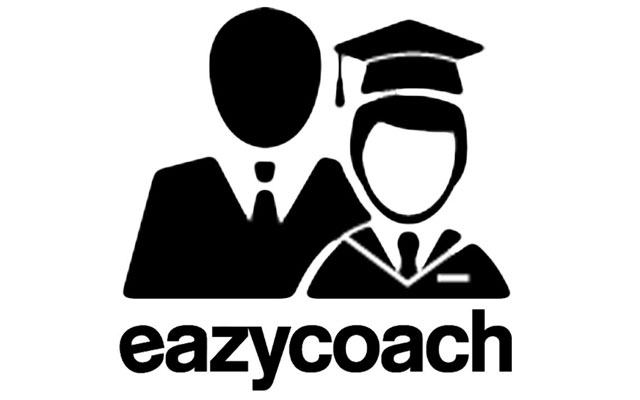 EazyCoach is one of the Startups which is based on Edtech. EazyCoach connects all Indian students to educational institutions, universities, and schools. An easy way to get detailed information about various educational institutions in India. When it comes to transferring to schools, students have a hard time, especially those whose parents often move because of work conditions. EazyCoach works as a savior for these students.
Must Read- Vizag Startups; Innovative Visakhapatnam Startups & Entrepreneurs
Sleepy Cat
Founder: Mr. Kabir Siddiq
Industry: E-Commerce Retail
The Sleeping Cat is a Kolkata e-commerce business startup. Founded by Kabeer Siddiq. The packaging is produced using special technology, which allows you to store the package itself in a small box. SleepyCat's USP is to control packaged mattresses using automated technology. When pressed, it can easily put the pillow in a small box and get rid of traffic problems. The sleeping cat will take your umbrella to your front door. Offer customers a special memory foam gel in the box (directly from the manufacturer) without being mailed.
Within 1.3 years, the company sold more than 10,000 mattresses. The Sleeping Cat is the best social media site on Amazon, Google, and Facebook.
Tripmamu
Founder: Somdev Dutta Gupta
Industry: Travel
Tripmamu is one of the best Travel companies. its intention to make their customer happiness journey. There is no need to remember the holidays unless it is fun, memories, and fun. Tripmamu helps people find the right travel agency for their cheap vacations. It also serves as a marketplace for customers to connect with. There are many things for travelers registered with Tripamo.
Meraqi Digital
Founders: Ankit Saraf and Sneha Sanganeria
Industry: Digital Marketing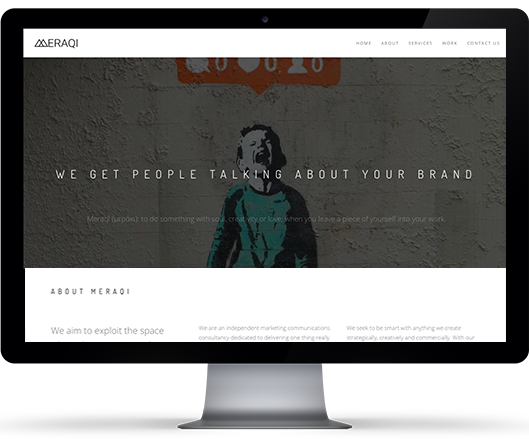 Meraqi Digital is one of the first models in Calcutta based on a digital marketing platform built by Ankit Saraf and Sneha Sanganeria. The agency has announced its presence, taking advantage of the increasing use of social media in India.
Within a short time, Meraqi Digital, which focuses on digital marketing, content, marketing strategy, branding, design, and communications, has gained a great reputation in the consumer market as WOW! Momo, MP Birla Group, Emami Group, PC Chandra Jewelers, Sreeleathers, Jindal India, Himalaya Opticals, Le GRID, Chai Break, Rush Fitness, and more.
The company assists its customers with everything from daily planning and registration. Work every day to increase your market share and make sure your business is profitable.
Notebook
Founders: Achin Bhattacharya and Subhayu Roy
Industry: EdTech
The notebook is a startup from Kolkata founded by Achin Battattarya and Subhau Roy. This is an introductory program designed to provide a website for all students. The purpose of the booklet is to provide access to higher education for all children. It wants to lay the foundation for quality education in Indian schools. Diary is a recording service based on the freemium platform.
The app is hosted on Google Cloud and provides streaming videos from YouTube. To internet theft protection, DRM is the best grade. Writing aims to make audio equipment interesting and understandable to students. The course is now available in an English notebook for 8th, 9th and 10th-grade students of CBSE. The course also includes questions and answers to questions.
Sweethandi
Founder: Abhirup Banerjee
Industry: Food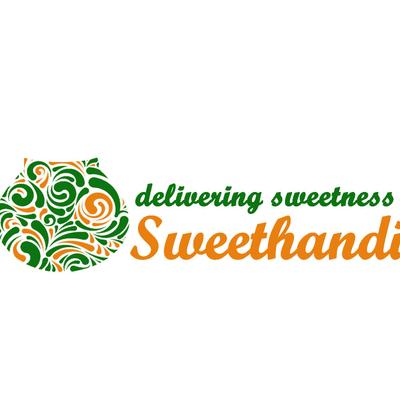 Kolkata is famous for its sweets desserts, especially Sandesh and Rosogolla. However, there is a lot of fragrance in the cities Svitandi has introduced to these groups. With this launch, Kolkata is an e-commerce company selling Bengal sweets across the country from Kashmir to Kanyakumari. Customers are allowed to order online. The order can be adjusted depending on the location of the map. Sweethandi merged with India-led candy; So it made it easier to bring Bengali desserts like ABC to India
iKure Techsoft
Founder: Sujay Santra
Industry: HealthTech
iKure Techsoft is a health tech startup from Kolkata iKure Techsoft is a well-known company from Kolkata. Founded in October 2010, iKure Techsoft is a private social enterprise that provides affordable healthcare for people in rural India. iKure specializes in women's and children's health in cities and towns. Hospitals have opened in rural areas, providing sanitation facilities to 3.5 million people now.
Be Awara
Founder: Atish Kejriwal and Sushmita Kejriwal
Industry: E-commerce
Be Awara is one of the Startups which is based on E-commerce. Be Awara has become a fast-growing business in Kolkata. You will find a huge list of great clothes, coffee cups, tours, and other similar offers on the startup website. The name of the company is derived from the Hindi word "Awara". Travelers or immigrants will not stay.
Karma Kettle
Founders: Priti Sen Arora and Dhiraj Arora
Industry: Food and Beverage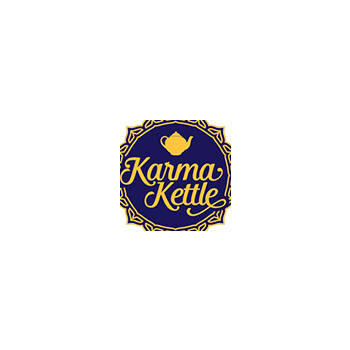 Karma Kettle is one of the leading tea blending companies in India with more than 60 types of tea. Founded in 2015, Karma Kettle has established itself as a unique type of tea that offers a variety of teas. Indians can enjoy Moroccan tea, ginger tea, or Japanese machis at low prices. starting online, it found its customers online and sold its products through websites and other e-commerce websites.
Today, the company also serves popular five-star hotels in various countries. Karma tea is now available at Novotel, Le Meridien, CGH Earth Hotels, and many other popular hotels.
Stock Edge
Founders: Vineet Patawari
Industry: financial investing
StockEdge is one of the fastest market research and analysis programs in India, with 100% research and analysis based, it is the only mobile app in the country. Launched in 2016 by Vinay Pagaria, Vineet Patawari, and Vivek Bajaj, the program has been downloaded more than 1 million times. This technology is starting to look promising and could give you a tough start for starters like ShareKhan in the coming years.
Crunchbase recorded the start of a total of 35,533. Although, we think the result will be even better.
Conclusion
Here is The list of the 20 top successful startups in Kolkata, That come all the way from Kolkata. As known, Kolkata has opened its way to Entrepreneurs, technology, investors, and first prompting entrepreneurs. These days Kolkata's economic System is increasing Due to entrepreneurs.
In fact, Kolkata's entrepreneurs have to raise their money from other sources such as friends, family, or investment investors to start their business or They have also been able to satisfy their customers. I hope you'll be able to know well about Kolkata's successful startups from this post.
FAQ regarding Kolkata Startups
1. How do startups start?
Startups generally begin with a founder (solo-founder) or co-founders World Health Organization has the simplest way to unravel a haul. The founding father of a startup can begin market validation by drawback interview, resolution interview, and building a minimum viable product (MVP), i.e. an image, to develop and validate their business models.
2. What quantity of cash do I want for my startup?
According to the U.S. little Business Administration, most microbusinesses value around $3,000 to start out, whereas most home-based franchises value $2,000 to $5,000. whereas Each style of business has its own financial desires, consultants have some tips to assist you to work out what quantity of money you may need.
3. What makes a booming startup?
It is the team that breaks down the company's vision into short goals and fulfills them to pave the road to success. the standard of the core team i.e. their angle, aptitude, knowledge, competence, and skills, directly influence the speed at that a startup achieves its growth milestones.
4. What are samples of startup costs?
Key Takeaways. Startup prices are the expenses incurred throughout the method of making a replacement business. Pre-opening startup prices embrace a business arrangement, analyze expenses, borrowing prices, and expenses for technology. Post-opening startup prices embrace advertising, promotion, and worker expenses
5. What's a startup fee?
Start-up prices are essentially non-recurring prices, that are associated with fitting a business like fees of Associate in Nursing comptroller, registration charges, legal fees, promotional and advertising activities, furthermore as worker coaching. … These are generally one-time prices, and that they are usually allowed to be amortized.
6. What quantity do startup founders make?
Last year, we analyzed knowledge from a hundred twenty-five startups to seek out that the common 2018 wage for a startup corporate executive was $130,000. This year, we tend to expand the info to over two hundred of our seed and venture-backed shoppers and located that in 2019, corporate executive salaries rose to a mean of $142,000 annually, nearly a tenth increase.
7. What do startups use the funding for?
Startups raise funds for varied reasons however most frequently the most purpose is to grow their business. It will take a minute for a corporation to succeed in profit and till then, the business desires some money to stay going.
For more Startup News, Case studies, Business-related ideas, and updates stay tuned with Digiromotion.